Pitcher Partners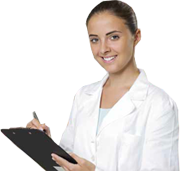 Simon Chun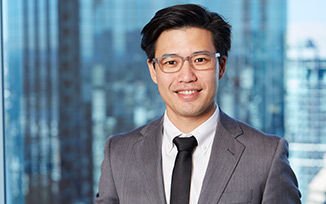 Partner – Tax Consulting
Pitcher Partners
07 3222 8444
Get in touch
Background
Simon has over 12 years of experience delivering high value advice in the corporate tax, M&A due diligence and commercial joint venture structuring space.  Migrating to Australia from Hong Kong and Taipei in his formative years, Simon brings to his practice the ability to communicate in Chinese Mandarin and Chinese Cantonese.  He has an educated sense of cultural awareness that has made transactional work with parties from China, Hong Kong, Singapore, Japan and various ASEAN countries such as Thailand, Myanmar, Vietnam, Indonesia and PNG so much more efficient for his Australian and internationally based clients over a sustained period.  
The efficiencies and results Simon has gained for his Australian and internal clients extend beyond tax and well into the area of practical commercial solutions.
Simon's extensive skill set has allowed him to work with and advise some of the key participants in the infrastructure, power & utilities, energy & resources sectors.  He has been the lead tax structuring and due diligence advisor to some of the largest acquisitions and divestments in this space over the last 25 years, some of them involving US and UK based international corporate groups.  
Prior to the energy and resources boom, Simon provided extensive advice to participants in the property sector, developers, land owners and listed property and infrastructure funds.  He has also over the years taken a number of growth orientated IT businesses through the journey towards successful IPO.  
Simon was also a core team member of the National Agribusiness Advisory Group at a Big Four firm where he was the lead tax advisor for a number of years to Australia's oldest and one of our country's largest agricultural businesses. Simon has also built a consistent tax compliance practice which over the years has witnessed him proactively managing the tax compliance functions of large investment funds (both Queensland State owned and those in the private sector), Queensland's largest business customer electricity retailer, Queensland worker's compensation insurance business and subsidiaries of international inbound and outbound corporate groups.
    
Simon is a regular and proactive contributor of thought leadership concepts.  He enjoys taking novel ideas from thought to finish.  Simon looks forward to bringing his ever growing expertise to our ever-growing Queensland growth oriented businesses that are clearly the backbone of our local economy.
Industry Experience
Infrastructure Power and Utilities
Energy and Resources
Property development and Property Investment Funds
Agricultural businesses
Mining Services
IT Businesses
Asian and ASEAN Inbound and Outbound Investments
US Outbound and Inbound Growth Businesses
Memberships & Qualifications
Bachelor of Laws (University of Queensland)
Bachelor of Commerce (University of Queensland)
Member of the Institute of Chartered Accountants
Chartered Tax Advisor
Subscribe to Pitcher Pharmacy